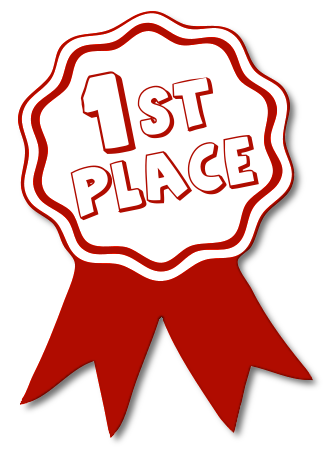 Best Paper Award

The Editorial Board has decided to give a special award to the author(s) of the best paper of each volume published in IJASBT. The best paper will be chosen by the members of 'Best Paper Award Committee' at the last of the year. The decision of the committee will be considered final for the award.

The author(s) of the best paper will be entitled to get the following honors and benefits:

1. A certificate from the editorial board.
2. Opportunity to serve as the member in the editorial board / reviewers team for the senior author.


© 2017 IJASBT. www.ijasbt.org. All rights reserved.









| | |
| --- | --- |
| Best Paper 2013 | D. S. Mundaganore, Y. D. Mundagnore, K. V. Ashokan (2013) In Silico Validation of Middle East Respiratory Syndrome (MERS) Virus Proteins for Better Drug Development. Int J Appl Sci Biotechnol, Vol. 1(4): 272-278. DOI: 10.3126/ijasbt.v1i4.9184 |
| Best Paper 2014 | Bhawana Jain, Ajay Kr Singh, Tanushree Dangi, Anil Kr Verma, Mukesh Dwivedi, Madan Mohan, K P Singh, Amita Jain (2014) Feasibility of real time PCR over cell culture in diagnosis of influenza virus infection: an experience of rade I viral diagnostic laboratory of developing country. Int. J. Appl. Sci. Biotechnol. 2(1): 97-102. DOI: 10.3126/ijasbt.v2i1.9860 |
| Best Paper 2015 | Mohamed A.M. El-Awady, Mohamed M. Hassan, Yassin M. Al-Sodany (2015) Isolation and Characterization of Salt Tolerant Endophytic and Rhizospheric Plant Growth-Promoting Bacteria (PGPB) Associated with the Halophyte Plant (Sesuvium verrucosum) Grown in KSA. Int. J. Appl. Sci. Biotechnol. 3(3): 552-560. DOI: 10.3126/ijasbt.v3i3.13440 |
| Best Paper 2016 | Ibraheim MH, Ibrahiem AA and Dalloul TR (2016) Biosynthesis of silver nanoparticles using Pomegranate juice extract and its antibacterial activity. Int. J. Appl. Sci. Biotechnol. 4(3): 254-258. DOI: 10.3126/ijasbt.v4i3.15417 |
| Best Paper 2017 | Ciulla C, Shikoska UR, Veljanovski D, Risteski FA (2017) The Intensity-Curvature of Human Brain Vessels Detected with Magnetic Resonance Imaging. Int. J. Appl. Sci. Biotechnol. 5(3): 326-35. DOI: 10.3126/ijasbt.v5i3.18271 |